More

info

Open 24 hrs, subject to you having checked your PIN works during staffed hours (8am-8pm, 11am-5pm w/ends).

Parking Information (please note spaces count down display at Swindon in Beta testing mode)
Inductions held at 1pm, 6pm and 6:30pm daily (1pm at weekends) 12 people limit

Please bring a padlock, or you can buy from our vending machines....
Your

Benefits
24/7 access
from £15.99 pcm
No contract
Huge space with over 150 items of Kit
Parking

information
Swindon - Terms & Conditions
Note: Please note CLAMPING is in operation at Swindon underground parking, so please read carefully!
Drive up to gate and it should recognise your number plate and open, same for exit, although there is an override exit button if you have problems leaving.
22 spaces available (i.e. limited). Count down display still in Beta Testing Mode (helpful, but not to be relied upon quite yet)
Park within red bays only (marked KISS)
Display Kiss window or bumper sticker (available from Kiss Staff)
Maximum stay 80 minutes (access AUTOMATICALLY suspended for over stays)
All but 10 minutes need to be within the gym (again suspension applies for abuse)
Parking is only on the entrance level, not the level below
To change your vehicle, please log in here
Swindon - Parking Map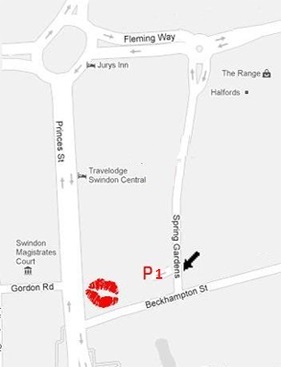 Acton - Terms & Conditions
Note: Please note TICKETING is in operation at Acton car park, so please read carefully!
Your vehicle must be registered, to add or modify click here
Park in spaces immediately surrounding the main gym building, avoid any marked as business owners.
Maximum stay 90 minutes (access suspended for over stays) and tickets issued for non Kiss registered vehicles.
All but 10 minutes need to be within the gym (again suspension applies for abuse)
Acton - Parking Map